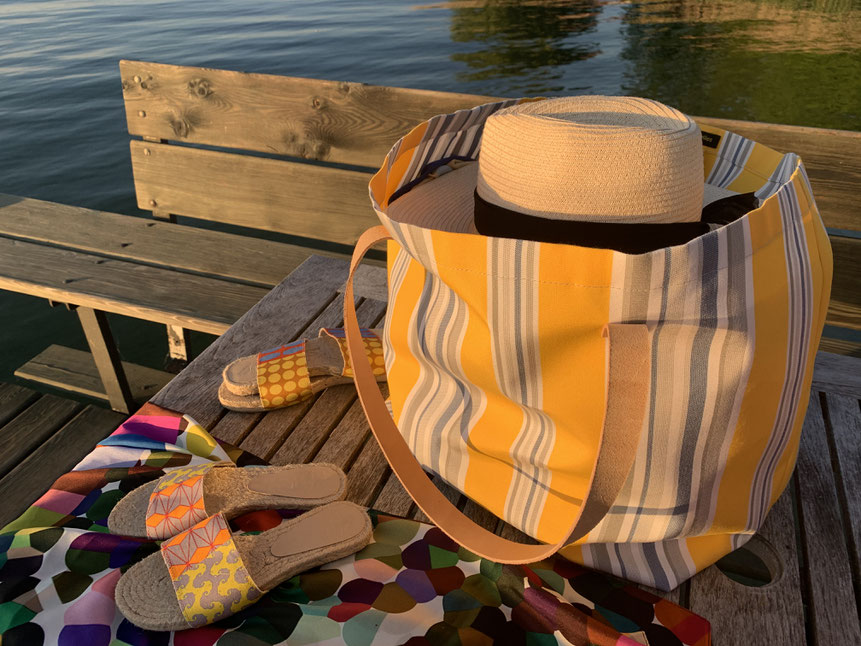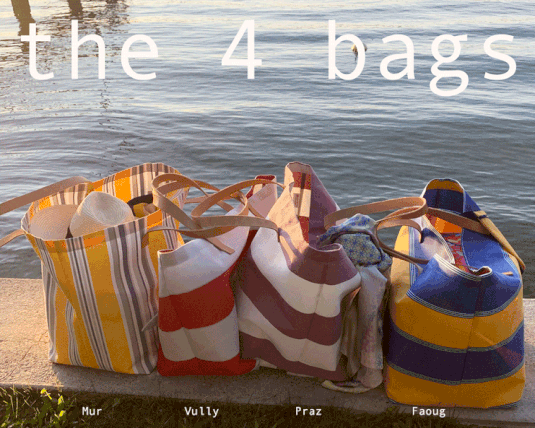 Summer vibes in form of our new big size shopping bags!
The 4 Collection was inspired by the summer spirit and designed for people who like to enjoy the lakes, the beach and the parks in style. Named after the charming towns on the shores of Lake Murten, The 4 Collection features 4 models of striped cotton shopping bags in the following colours:
• Mur - yellow, grey and white
• Vully - red and very light grey
• Praz - mauve and white
• Faoug - yellow and blue
Designed and handcraft in Switzerland, the bag is produced by the Terra Vecchia Foundation with a coated cotton fabric from the Swiss company Kästli Storen and leather straps from Emme Leder.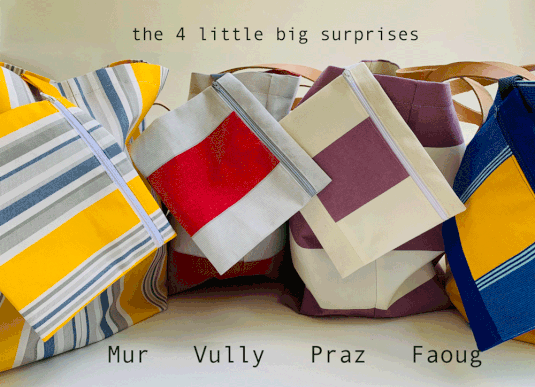 Designed to carry everything we need to enjoy a relaxing day by the lake, The 4 Collection bags still have a small inner bag to put the most important things in.  
Celebrate creativity with the proposals of the new vista textiles shopping bag. You can carry the world with it: towels, yoga mattress, flip flops, toys, pic nic, bottles and much more.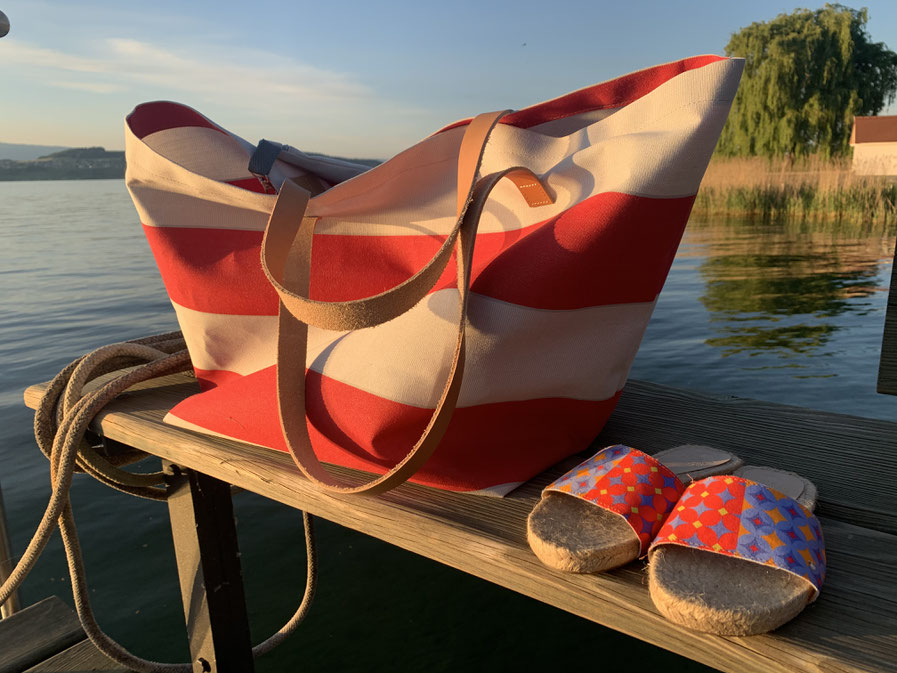 ---